Trainer
Elco Eva van Alphen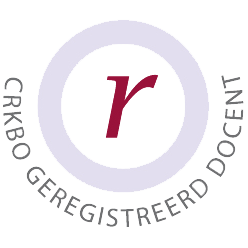 What?
School of the senses
For whom?
For supervisors of children, adolescents, adults and the elderly with developmental disabilities.
Components
A short training
A workbook
Backingtracks as support to make your own music
Complete songs and songs without lyrics so you can sing them yourself
A theme-oriented music activity every month for a year
Small individual activities
Your own creativity
Or call: 06 – 22 05 88 44
You don't have to be musical to work with MY MUSIC DESIGN but of course you can.
MY MUSIC DESIGN originated from a project at an orthopedic children's day care center. For two years we were able to work with the children and the team, developing the method step by step. All songs, music, beats and backing tracks were produced especially for this method.
MY is about you and the child, young person, adult or elder with a developmental delay. We are going to teach you to offer activities that suit them and you.
MUSIC stands for itself (obviously).
DESIGN stands for designing, making variations. You create those yourself based on the child's need and interest.
MY MUSIC DESIGN is described in a workbook: in it you will find a comprehensive introduction, explanations on how to work with bluetooth boxes, a description of how to build your music activity, a thematic activity every month for a year and the lyrics and chords of the songs. You will also find some individual music activities.
The songs and backing tracks can be found on all online music providers. The backing tracks support you to intuitively make music yourself. Alongside the complete the songs you will also find a version without vocals so that you can sing along yourself.
The training
We are happy to come to your location for a day or part of a day. After a general introduction you will experience that you do not have to be musical to be able to offer music adapted to the needs of the child. You will make your own music with enough space for your own ideas and we will teach you some songs from the workbook. So you can always offer yourself what suits you and the child: a structured offer of song and activities. Or do you take the freedom, supported by our backing tracks, to create and develop your own music?
After the training you will have sufficient skills, confidence and inspiration to start making music yourself.
The development of MY MUSIC DESIGN was made possible in part by:
Training • MY MUSIC DESIGN
GXplus
2023-06-27T16:49:46+02:00