Trainer
Elco van Alphen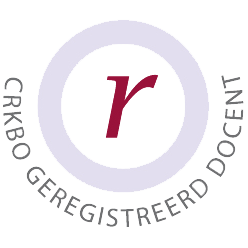 What?
School of the senses
For whom?
For super­vi­sors of child­ren, ado­les­cents, adults and the elder­ly with devel­op­men­tal disabilities.
Components
A short training
A work­book
Backingtracks as sup­port to make your own music
Complete songs and songs wit­hout lyrics so you can sing them yourself
A the­me-orien­ted music acti­vi­ty eve­ry month for a year
Small indi­vi­du­al activities
Your own creativity
Or call: 06 — 22 05 88 44
You don't have to be musical to work with MY MUSIC DESIGN but of course you can.
MY MUSIC DESIGN ori­gi­na­ted from a pro­ject at an ortho­pe­dic children's day care cen­ter. For two years we were able to work with the child­ren and the team, devel­o­ping the method step by step. All songs, music, beats and bac­king tracks were pro­du­ced espe­ci­al­ly for this method.
MY is about you and the child, young per­son, adult or elder with a devel­op­men­tal delay. We are going to teach you to offer acti­vi­ties that suit them and you.
MUSIC stands for itself (obvious­ly).
DESIGN stands for desig­ning, making vari­a­ti­ons. You cre­a­te tho­se yourself based on the child's need and interest.
MY MUSIC DESIGN is descri­bed in a work­book: in it you will find a com­pre­hen­si­ve intro­duc­ti­on, expla­na­ti­ons on how to work with blue­tooth boxes, a descrip­ti­on of how to build your music acti­vi­ty, a the­ma­tic acti­vi­ty eve­ry month for a year and the lyrics and chords of the songs. You will also find some indi­vi­du­al music activities.
The songs and bac­king tracks can be found on all onli­ne music pro­vi­ders. The bac­king tracks sup­port you to int­ui­ti­ve­ly make music yourself. Alongside the com­ple­te the songs you will also find a ver­si­on wit­hout vocals so that you can sing along yourself.
The trai­ning
We are hap­py to come to your loca­ti­on for a day or part of a day. After a gene­ral intro­duc­ti­on you will expe­rien­ce that you do not have to be musi­cal to be able to offer music adap­ted to the needs of the child. You will make your own music with enough spa­ce for your own ide­as and we will teach you some songs from the work­book. So you can always offer yourself what suits you and the child: a struc­tu­red offer of song and acti­vi­ties. Or do you take the free­dom, sup­por­ted by our bac­king tracks, to cre­a­te and devel­op your own music?
After the trai­ning you will have suf­fi­cient skills, con­fi­den­ce and inspi­ra­ti­on to start making music yourself.
The devel­op­ment of MY MUSIC DESIGN was made pos­si­ble in part by:
Training • MY MUSIC DESIGN
GXplus
2023–01-30T17:43:02+01:00